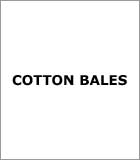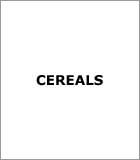 Offering a wide range of Cotton Bales, Cotton Seed Cake, Cotton Seed Oil, Cereals, Pulses, Millet and others.
About Us

Leveraging on our ethical business policies and high quality standards, we at Vijayshri Trading Company have garnered a huge client base. We are a reputed Trader and Manufacturer of a wide range of products that are used in the starch, poultry, cattle-feed, textile, edible oil and other industries. We are trading in the best quality of Cereals, Pulses, Millet, Sorghum, Wheat, Maize, Natural Cotton Bales, Natural Cotton Seed Oil etc. Since our region has a very good potential and rich in cotton growing, we have recently started a new manufacturing venture, as our sister concern, which is working in the name and style of M/s. Pragati Cotton. The products manufactured by us under this concern are Cotton Bales, Cotton Seed Cake, Cotton Seed Oil. Further, all our products are guaranteed to be pure and of the finest quality; conforming to the standards / norms of the Indian food and agriculture industry.

Our main parent company was incepted in the year 1925 by our fore-fathers and since then it is still working in the name & style of M/s Kanhaiyalal Narayandas, which is also trading in the same commodity stream. We are very proud that our parent firm is among one of the pioneer concerns of this Grain and Cotton trading business of our region. Since then we have developed and acquired continuously increasing annual turnovers. This has been possible due to the incorporation of the latest resources in processes and continual advancement of the product quality. This has assisted us in acquiring the membership of Marathwada Association Of Small Scale Industries and Agriculture (MASSIA). Apart from domestic markets, our array of products is also available in the international arena via indirect exports. However, in the near future, we look to enter in direct export marketing of all the commodities offered by us.
Range of Products
By the virtue of our manufacturing and trading activities, we are offering an assortment of products to our clients. All our products are meeting the requirements of starch industry, poultry feed industry, cattle-feed industry, textile industry, and oil industry. A brief of our product range is given below:
Products Manufactured:

Cotton Bales
Cotton Seed Cake
Cotton Seed Oil and others
Products Traded:

Cereals
Pulses
Millet
Sorghum
Wheat
Maize etc.
Quality Assurance
Quality is inherited into all the business activities by virtue of our experience and trust in this field carried out by us. We are implementing industry recommended guidelines, norms and standards in the production of Cotton Bales, Cotton Seed Cake, Cotton Seed Oil and other products. Furthermore, we also make sure that the Cereals, Pulses, Wheat, Maize etc., are of the best quality before their procurement. The sourcing of these products is done after careful analysis of the vendor(s) on different parameters. All the manufactured as well as traded products are stored in a well ventilated warehouse, where their original quality is ascertained by our quality inspectors and warehousing experts.
Our Infrastructure
Vijayshri Trading Company in our sister concern M/s. Pragati Cotton has a modern infrastructure, which covers a wide area and includes a production unit and warehouse facility. In the production unit, various manual and semi-automatic processes are carried out to produce Cotton Bales, Cotton Seed Cake, and Cotton Seed Oil in the highest quality. Various machines that are installed in the unit are:

Ginning machines
Pressing machine
Oil extraction machines like oil mill expellers, etc.
The production unit is situated at 25 km from Aurangabad at Phulambri. This region produces one of the highest quality & grade of Cotton. All the manufactured and traded products are stored in our warehouse facility, which has proper arrangements of ventilation, moisture level control, and pest control. This assists us in ensuring the original quality of our products. Also, we are supported by the trading shops located at two different destinations in the agricultural product market yard in Aurangabad itself.
Contact Details
VIJAYSHRI TRADING COMPANY
Shop No:39 / 40, Sale Hall No:3, Apmc Market Yard, Jadhavwadi, Jalgaon Road, Aurangabad - 431001, Maharashtra, India
Phone :08037303939
Fax :91-240-2392901
Key Personnel
Mr. Rajesh Agrawal (Proprietor)
Mobile :08037303939

Accepts only Domestic inquiries
Send Inquiry
Send Inquiry